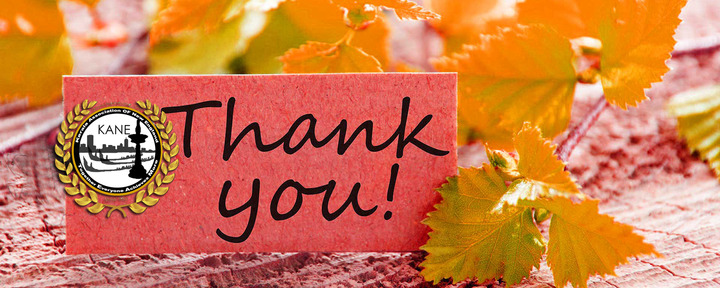 Boston, MA 
September 11, 2023
Dear Friends & Families,
As my tenure as the President of KANE comes to an end on the last day of September, I wanted to take a moment to express my heartfelt gratitude to each and every one of you. Serving as the President of this incredible organization has been an honor and a privilege, and it wouldn't have been possible without your unwavering support and dedication.
Over the past year, we've worked tirelessly to serve our community, and I'm proud of all that we've accomplished together. Hosting numerous events, starting with an Apple Picking on Oct 1st 2022, followed by Diwali, Halloween, Christmas & New Year, Kalasandhya, Malhar, Picnic and Onam. Here is a 
thank you vide
o (Click Here)
 put together by KANE Junior President Katelyn Sam Chirayath thanking our volunteers for their help with Onam event. All the photos from the KANE Onam is on our Facebook(
Click Here
)
At all these celebrations, fostering a sense of togetherness within our community has been our shared goal, and your active participation and enthusiasm have made it all possible.
I would like to extend my gratitude to the entire KANE Board of Directors, the executive committee, the Arts Committee, KANE Juniors and PR Team for their hard work and commitment. It's your collective efforts that have made each event a resounding success.
Today is the
anniversary of 9/11
, let us come together as a community to remember and honor the lives lost, the heroes who emerged, and the enduring spirit of unity that emerged from the ashes of that tragic day. It is a time for reflection, remembrance, and a recommitment to the values that unite us as a diverse and caring community.
Let us also use this day as an opportunity to foster understanding, empathy, and unity within our own community. In times of adversity, we can draw strength from one another and build a brighter future together.
Lastly, to our valued KANE members, your involvement and support have been the driving force behind KANE's mission. Your dedication to our cause is truly inspiring, and I am grateful for the sense of community we've built together.
As my team's tenure concludes, I have full confidence that KANE will continue to thrive under new leadership. I encourage you all to continue renewing your KANE membership and support this wonderful organization and the incoming leaders who will carry our mission forward. The new board of directors will take charge on Oct 1st and the membership renewal campaign and the dates of KANE events for the coming year will be announced then.
Thank you once again for entrusting me with the role of President, and for your unwavering support throughout this journey. It has been a privilege to serve you all, and I look forward to witnessing the continued growth and success of KANE in the years to come.
With heartfelt gratitude and warm regards,

Roshan George
President, KANE
---
THANK YOU

KANE TEAM 2022 - 2023